This post may contain affiliate links. As an Amazon Associate, I earn from qualifying purchases. For more information, please visit my Privacy Policy.
I thought it may be helpful to have a separate post for my everything seasoning blend. Some people call it everything bagel seasoning since the blend is mostly used on bagels. Regardless of where you use it, this is the everything spice blend I use on my Bagels, Egg Bagels, my Everything Challah, and everything else where I want that amazing everything blend! For me, this is the absolute best everything seasoning recipe. That said, the beauty of this recipe is that you can tweak it to your tastes. Don't love garlic? Then decrease it. Super love garlic? Increase it. Play with combinations that tickle your taste buds perfectly.
I used to make this everything seasoning mixture when was making a batch of bagels or something else. Now I usually double, triple, or even quadruple this recipe so that I always have some at hand when I need it.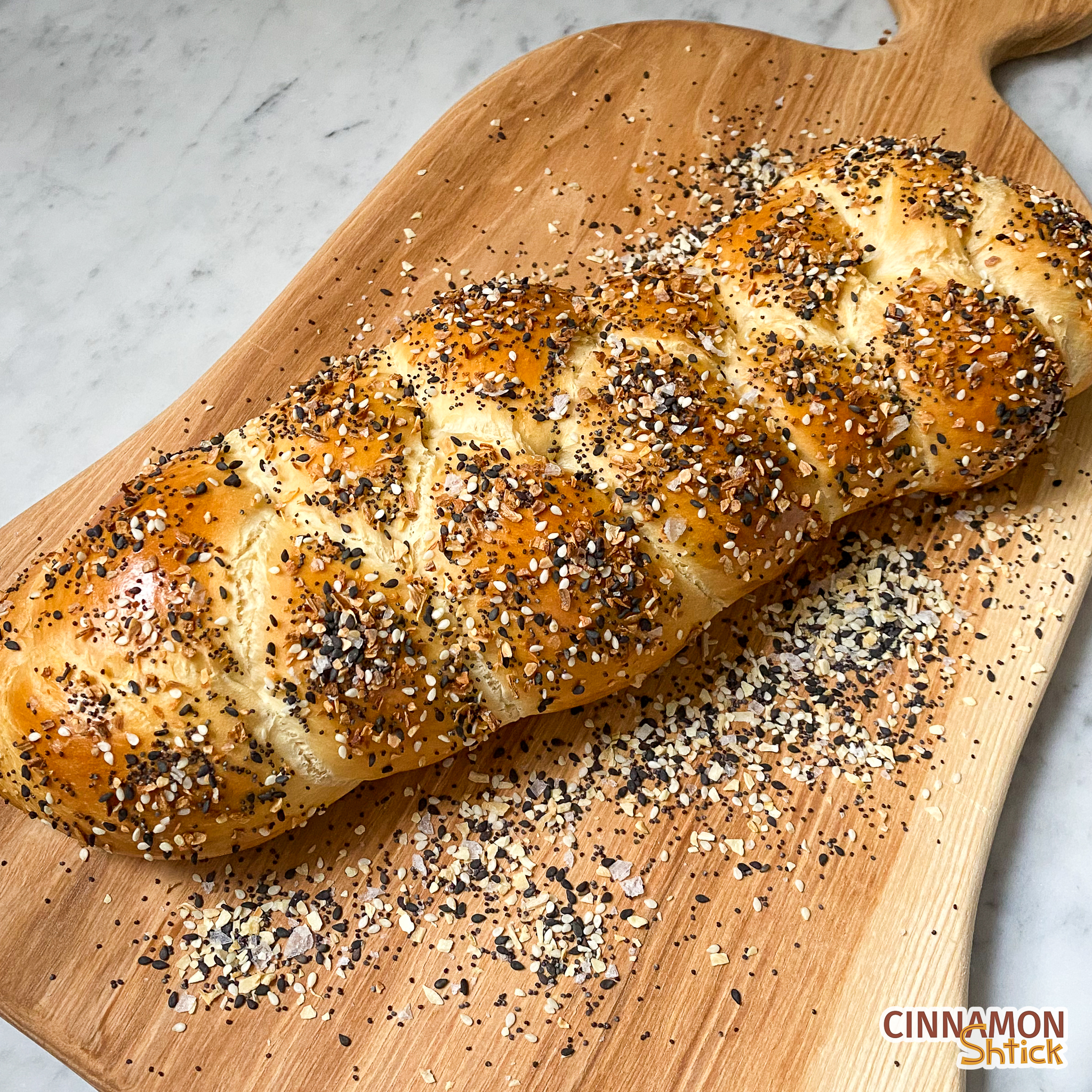 What do you put Everything Seasoning on?
Everything bagel seasoning is really great on just about anything! I have made sourdough crackers and topped them with this blend. I have not yet tried it, but I am thinking of making an everything chicken breast with it. Why not? How about vegetables, dips…or even popcorn! It's so delicious on so many things!
Why mix your own Everything Seasoning blend?
I know many people buy prepared blends from certain stores. I find that making my own gives me more control over which flavors are stronger. Also, a certain store's blend does not contain salt, which, to me, is a key element to a good everything seasoning. Oh, and it is more cost effective to make your own, buying seeds in bulk. I personally buy just about all my spices, seasoning and seeds from Penzeys. Although, I recently discovered that it is even more cost effective to buy them from Nuts.com. I have nothing to do with either company and get nothing for offering my opinion of them, which is that I think their products are superior and I love them both as companies.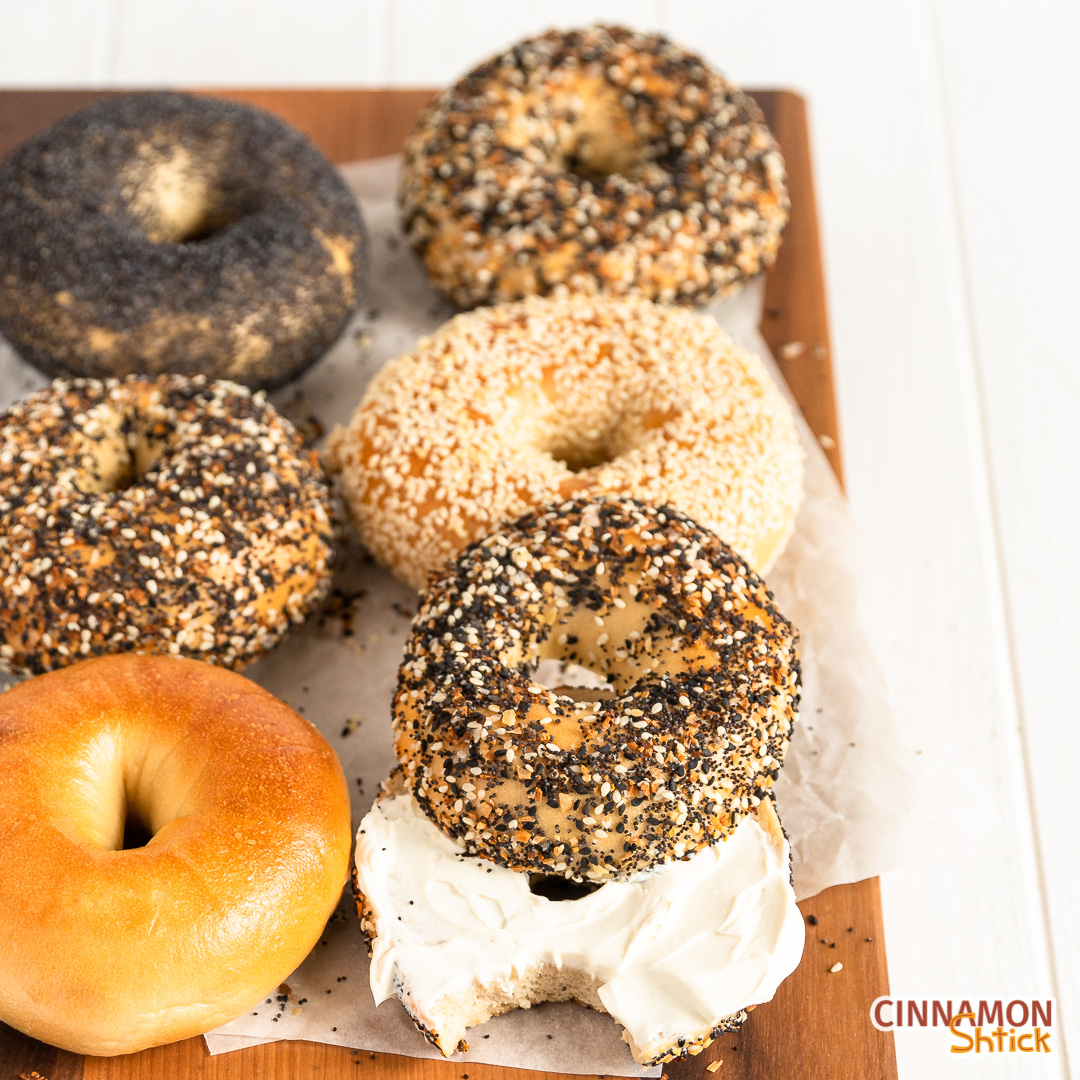 Different people think different seeds should be in their everything blend. There's a school of bakers who include caraway seeds in their everything blend. I am not a fan of the caraway, so I do not include it here. If caraway is your jam, by all means toss some into your mixture.
So, What's in this Everything Seasoning Recipe?
Black sesame seeds
White sesame seeds
Poppy seeds
Dried minced onion
Dried minced garlic
Flaky sea salt
If you prefer less garlic, then cut down on the garlic. But if you prefer more, add more. Use this everything seasoning recipe as a guideline. The proportions in this recipe are the ones that work with my taste buds. You do you.
Frequently Asked Questions About Making Everything Seasoning
Where can I buy seeds and ingredients for everything seasoning?
Both Penzeys and Nuts.com have all the ingredients you need to mix the best everything seasoning.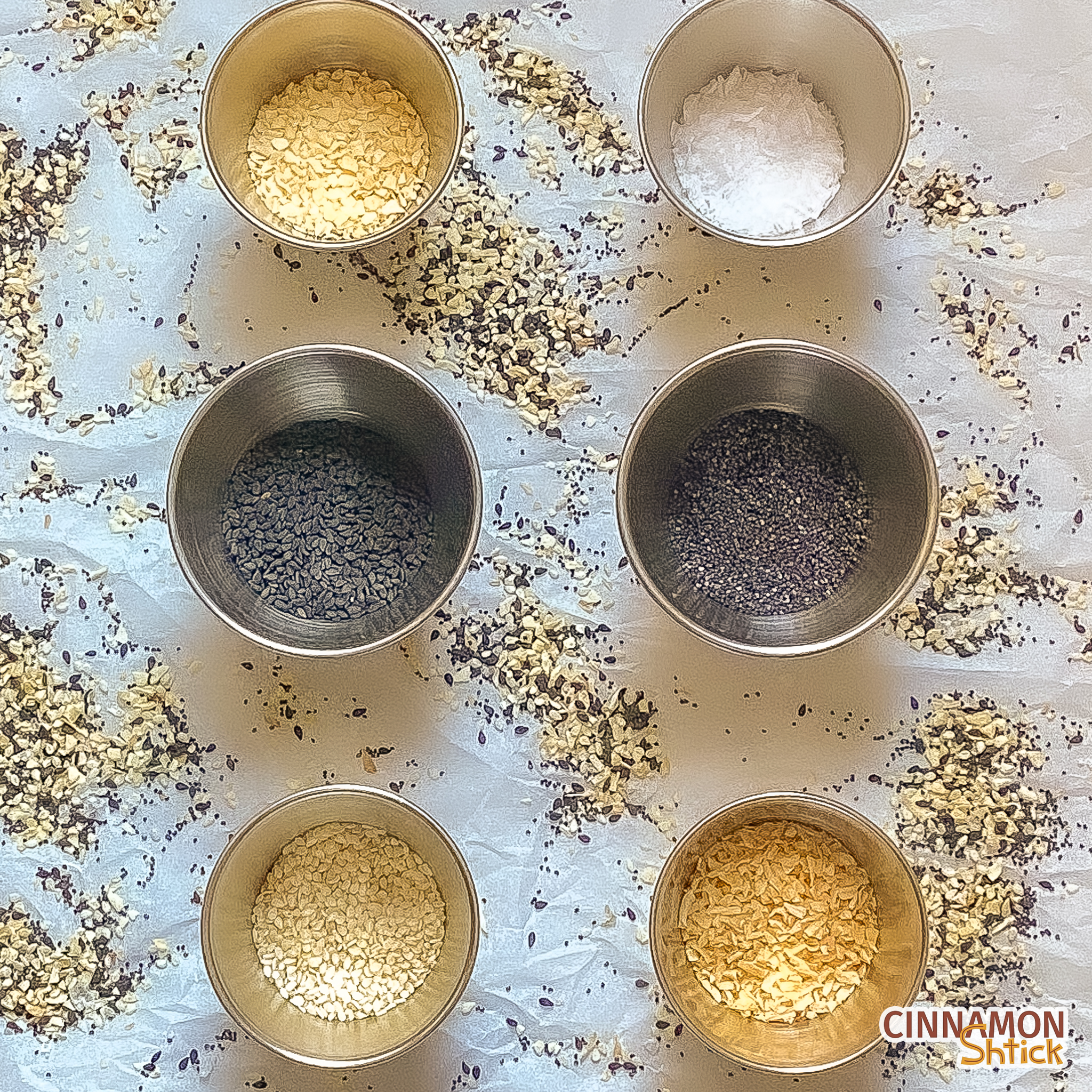 Everything Seasoning
Super easy and quick to make, your pantry can aways be stocked with everything seasoning.
Ingredients
9

grams

poppy seeds

(1 Tablespoon)

9

grams

black sesame seeds

(1 Tablespoon)

9

grams

white sesame seeds

(1 Tablespoon)

6

grams

dried (minced) onion

(1 Tablespoon plus 1 teaspoon)

9

grams

dried (minced) garlic

(1 Tablespoon)

2

grams

flaky sea salt (I recommend Maldon Sea Salt)

(2 teaspoons)
Instructions 
Mix all ingredients together.

Store in an airtight container at room temperature.
Nutrition
Calories:
3
kcal
|
Carbohydrates:
1
g
|
Protein:
1
g
|
Fat:
1
g
|
Saturated Fat:
1
g
|
Sodium:
11
mg
|
Potassium:
5
mg
|
Fiber:
1
g
|
Sugar:
1
g
|
Vitamin A:
1
IU
|
Vitamin C:
1
mg
|
Calcium:
5
mg
|
Iron:
1
mg