My First Recipe Post!
Cinnamon Babka.
Deciding what recipe to share on my blog for the first post has been too stressful! Start small or pull out the big guns? 
I decided to pull out the big guns. 
I'm all about cinnamon, especially in anything bready. I have made many, many babka recipes in my day. It is completely my jam. I grew up on babka in Boston. My recollection is that chocolate babka was not a "thing" in Boston at that time. Either that or my mom exclusively bought cinnamon babka. I will have to ask her. 
What is Babka?
In any event, the babka of today is very different from the babka of those old days. Traditionally, babka was made out of challah dough at Jewish bakeries. In order to comply with kosher laws, challah is generally a dairy free bread (i.e., no butter), as it is often eaten with chicken or beef on Friday night for the Sabbath. (People who keep kosher will not eat any dairy products with chicken or beef.)
Babka Evolution
Over the last ten years or so, gifted bakers started playing with babka so that it has its own recipe rather than rolled from scraps of challah. I believe the first to do it (or at least to do it so astoundingly well) was Uri Scheft of Breads Bakery in New York City. He made his babka dairy by using butter in it rather than traditional vegetable oil found in most challah recipes. (Nerd alert: Butter and oil are fats that contribute to the softness of an enriched bread dough. Butter, however, adds a depth of flavor. Also, using softened or room temperature butter results in a more tender dough than using a liquid fat such as melted butter.) What made Uri Scheft's babka even more unique is that he laminates the dough, meaning there are layers of dough and butter just like a croissant. Brilliant.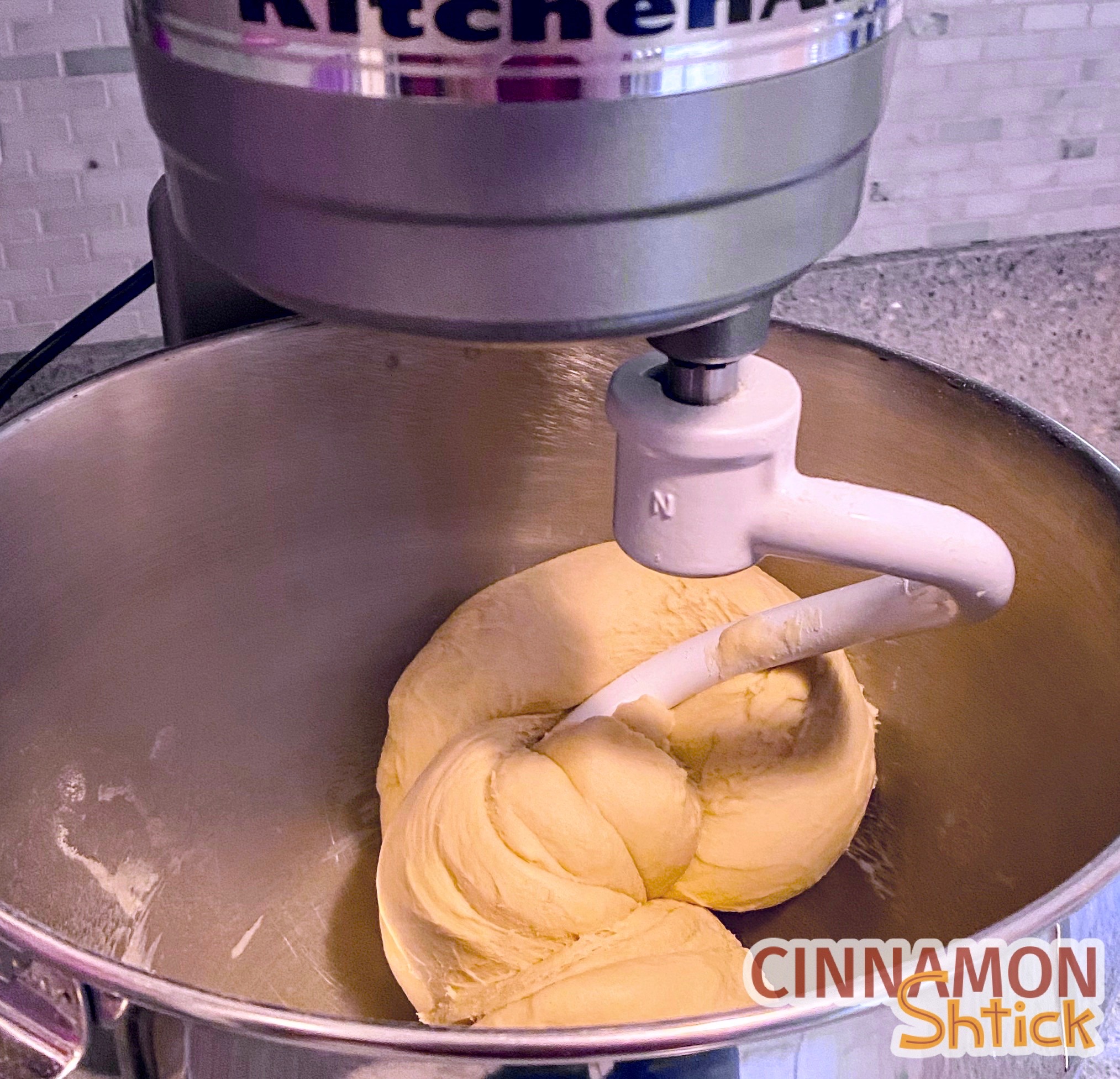 Many others have come up with their own recipes. I dare say that I have tried them all in my hunt for the perfect babka recipe. 
For me, Bread's Bakery's is among the best. (And Uri Scheft's cookbook, which shares Bread's Bakery's babka recipes, is a phenomenal book.)* However, it can be cumbersome to laminate dough at home, especially for those of us in kitchens with minimal counter space. More importantly, for this cinnamon lover, I had not found a cinnamon filling that totally rocked my world. 
This Cinnamon Babka Recipe Took Many Tests
After a couple years of testing, testing, and more testing, I developed my babka recipe that incorporates what I think are the "stand out factors" from a bunch of different recipes. For example, rather than laminate the dough, I knead room temperature butter into the dough at the end of kneading, similar to a brioche. 
As for the filling, I have tried cinnamon sugar, cinnamon sugar with butter, cinnamon with brown sugar, cinnamon with brown sugar and butter…. They all were delish, but the consistency with the dough was not working for me.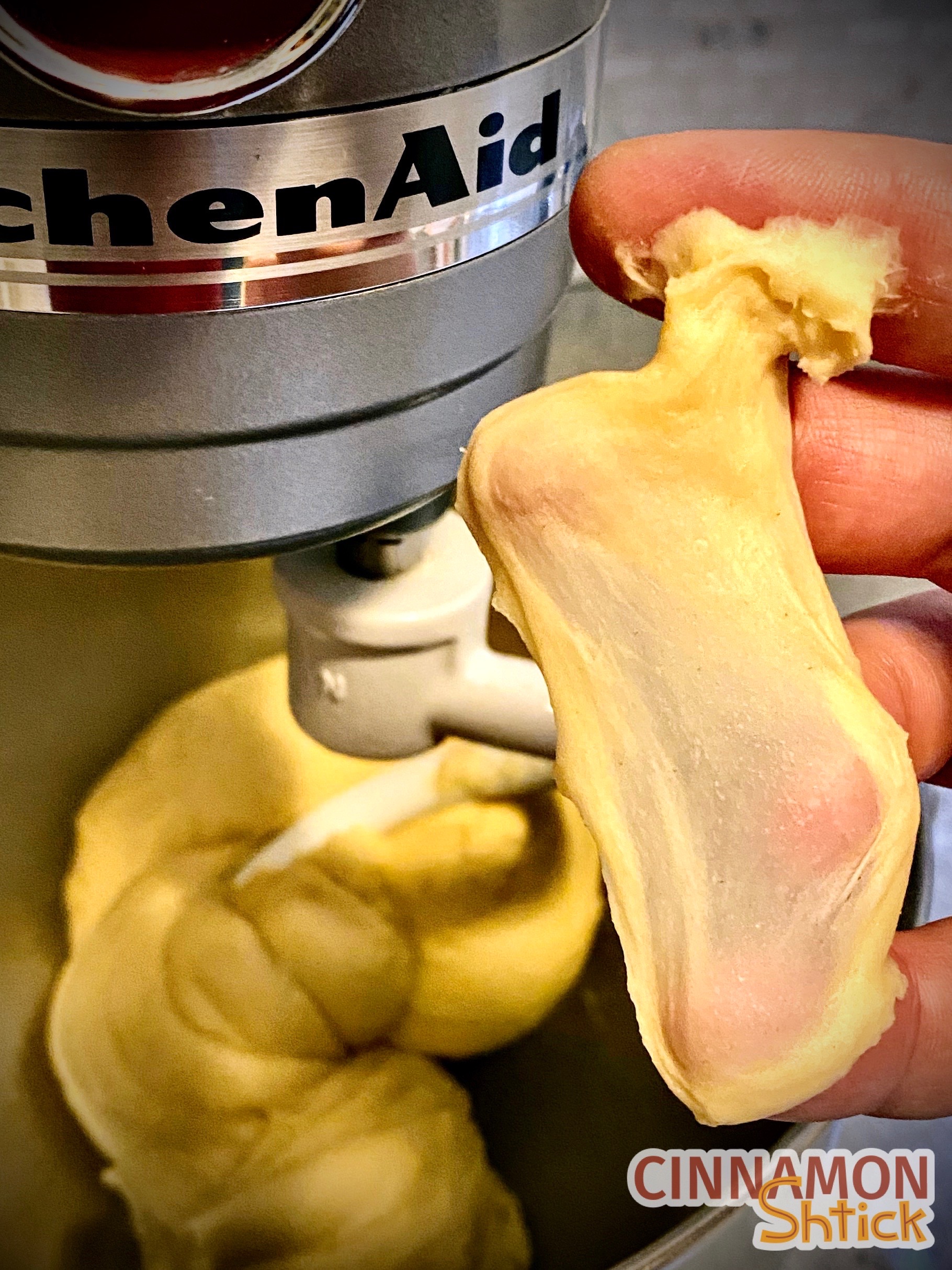 Step in Orly Dahan Hermesh, a baker/blogger in Israel whom I follow religiously on Instagram. Although her blog, Brown Sugar, is in Hebrew, most of her recipes are translated into English. I had been following her blog for a brief time when I discovered her cinnamon pecan filling. It's genius. The pecans in the filling serve dual purposes: they add wonderful flavor while binding the rest of the filling ingredients together. The only major tweak I made was to toast the pecans to enhance the flavor. Hence, the Cinnamon Toasted Pecan Babka.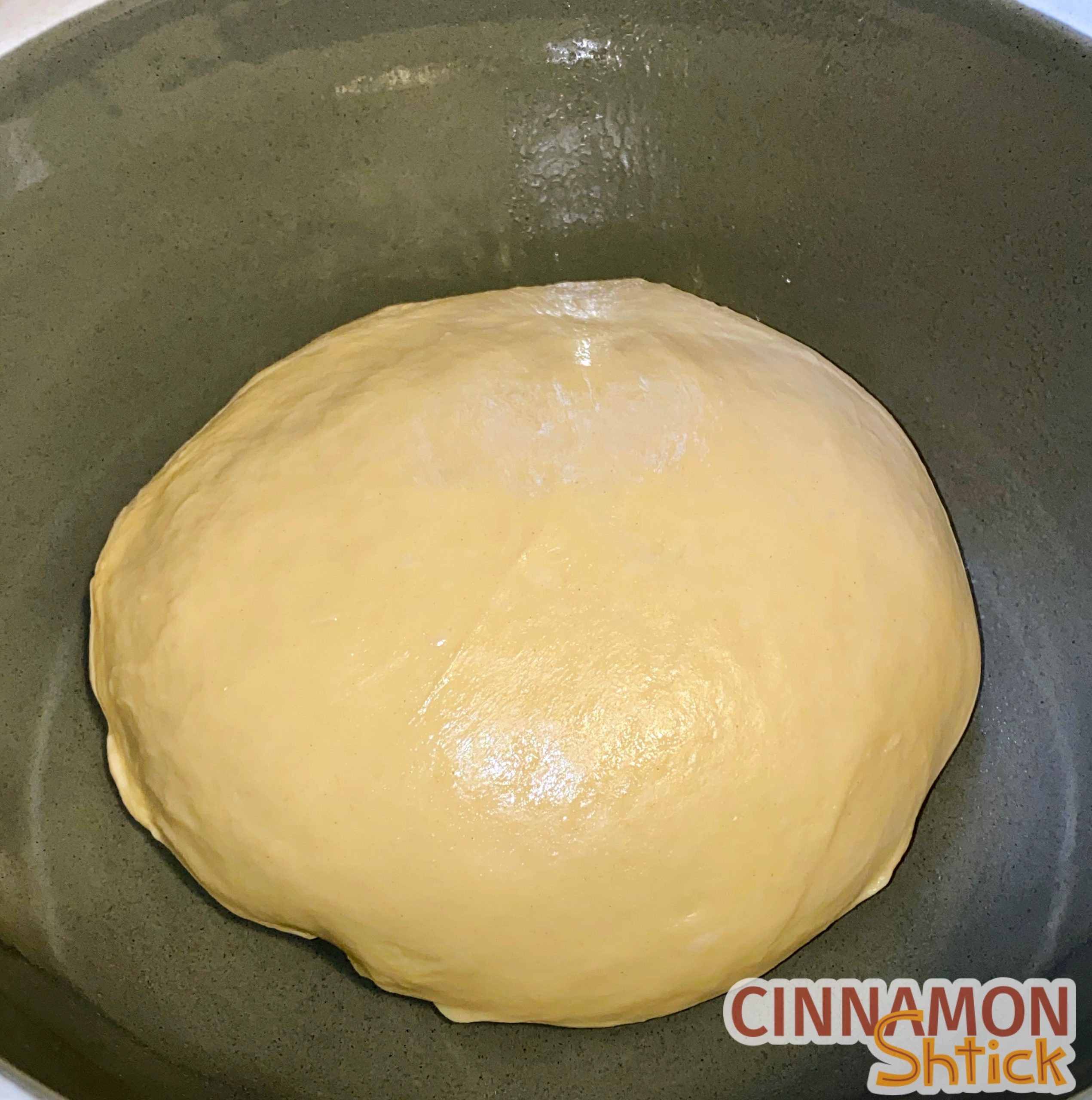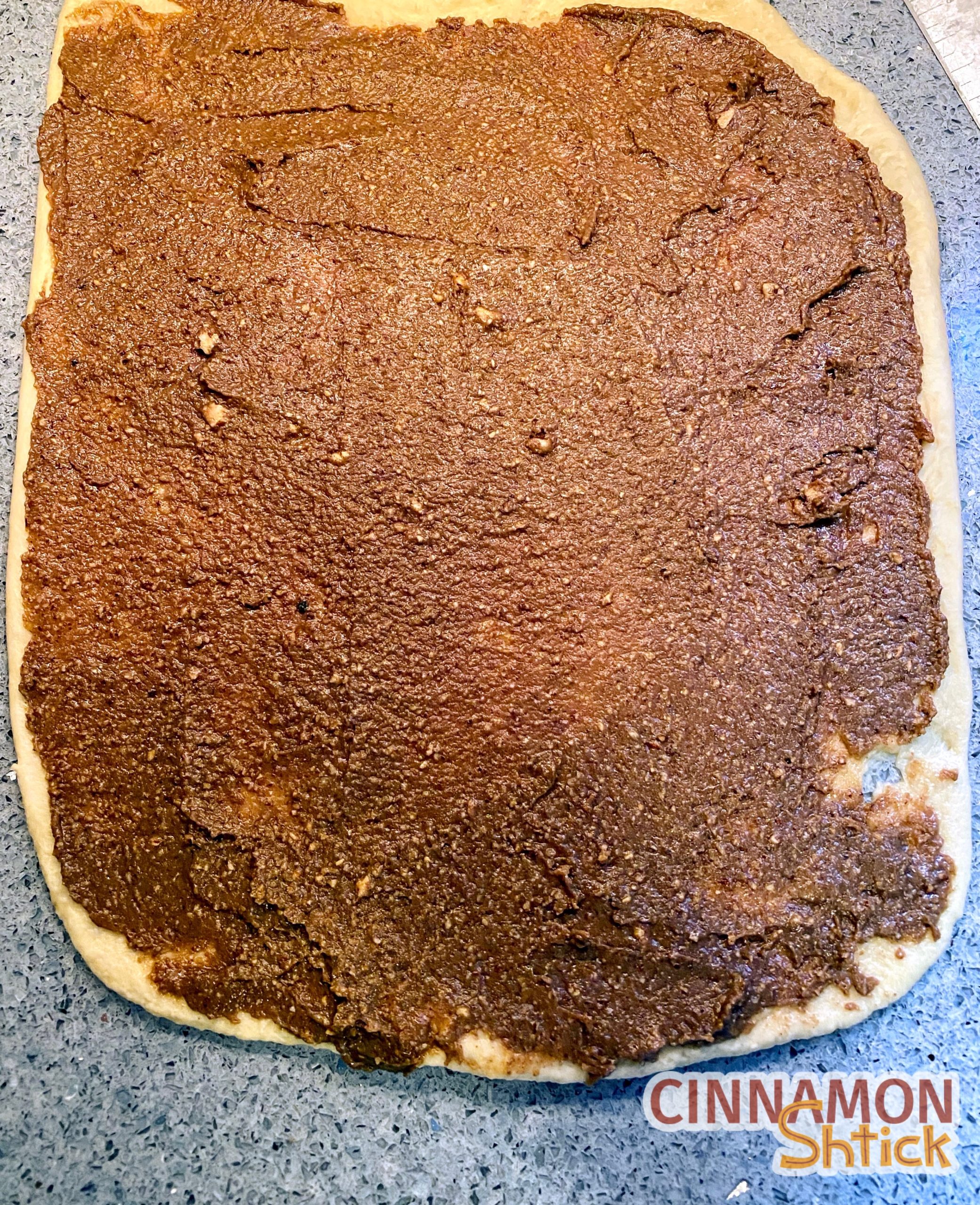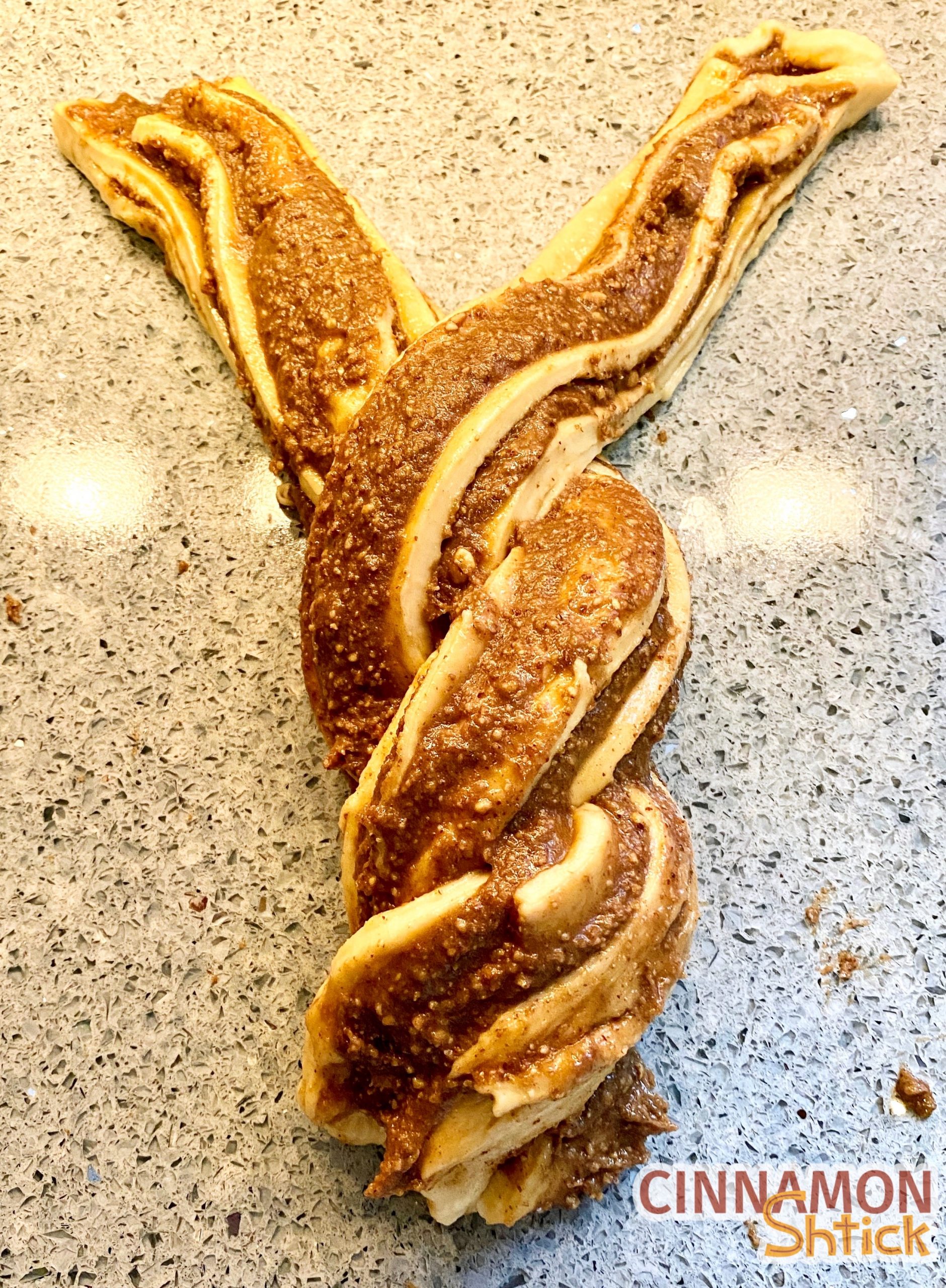 I expect someone (or someones) will complain that they have a nut allergy. Um, then don't make this recipe! Just kidding. Well, kinda. I am actually working on a variation of the filling to be nut free but still cinnamony…stay tuned! (Update: Here's the outrageously delish nut-free version: Cinnamon Oatmeal Babka.)
For now, let's jump into it: The recipe for this Cinnamon Toasted Pecan Babka is much simpler than it seems. It is really five basic steps:
1. Make the dough
Using a KitchenAid mixer makes this step seamless. The important thing here though is to make sure that your eggs and butter at room temperature. Forgot to take them out of the refrigerator and feeling so excited to get started that you do not want to wait 30-60 minutes for the eggs and butter to get to room temperature? No sweat. Check out my Getting to Room Temperature post.
2. Allow the dough to rest
A great alternative to making your babkas in one day is to place the dough in the refrigerator overnight. In the morning, make your filling. Then remove the dough from the refrigerator. You will find that the dough is much easier to roll out when it is cold, and you can have warm, cinnamon pecan babka in time for brunch!
3. Let it rise 
Once the dough is rolled out and shaped, let it rise. If you refrigerated the dough overnight, I recommend letting the shaped dough rise for a full 1½ hours.
4. Bake
I have followed recipes that told me to take the internal temperature of the babka and that it was done at 185°F. Every time I would remove it from the oven after it reached 185°F, the middle would sink in because it was under baked. I find that 35-40 minutes is perfect, and the internal temperature at that time is usually over 200°F.
5. Make the glaze
The glaze is super easy to make and can be done in one pot. If you want a thicker, more frosting-like consistency, add more confectioner's sugar.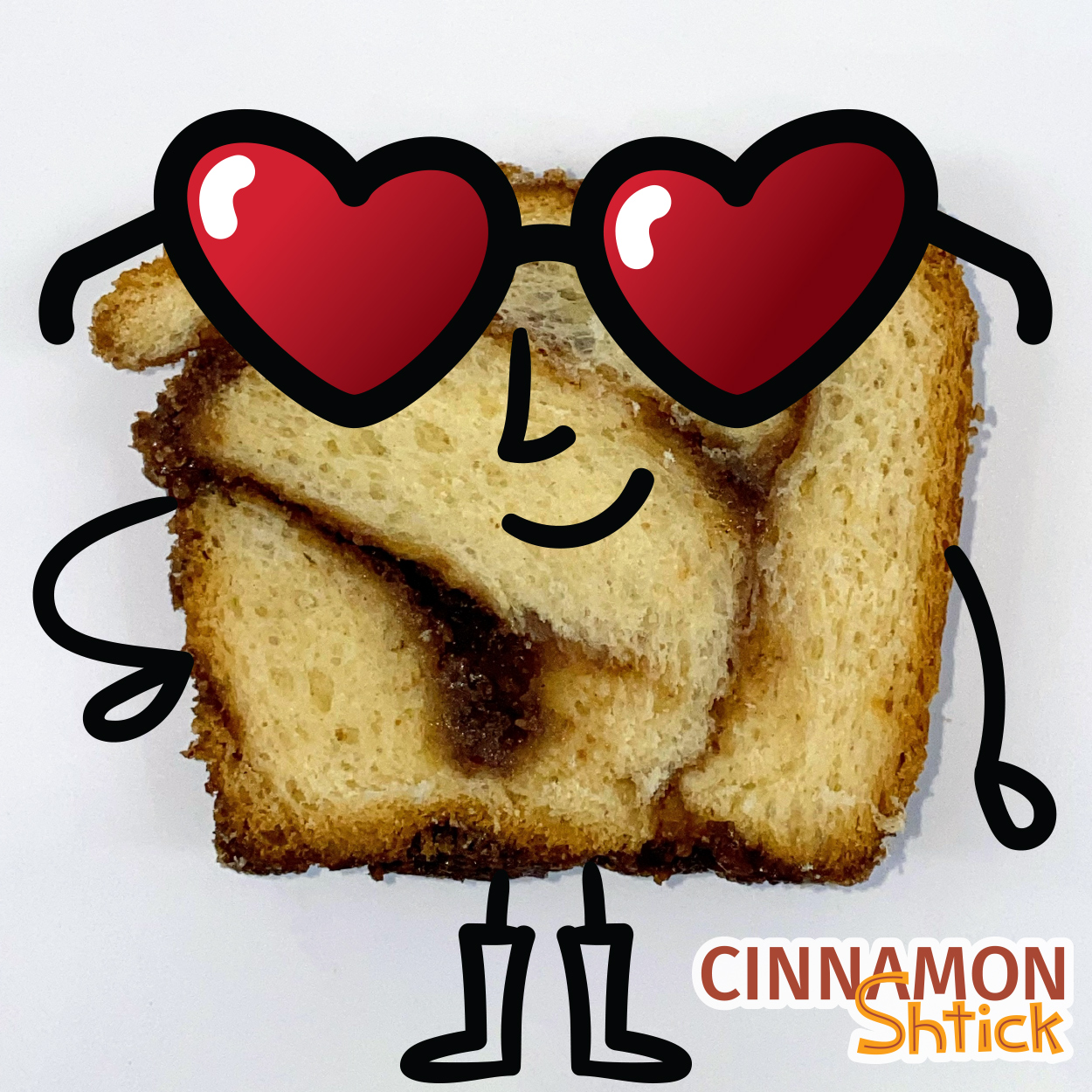 OK, enough chatter. Let's get to the good stuff.
*As an Amazon Associate, I earn from qualifying purchases.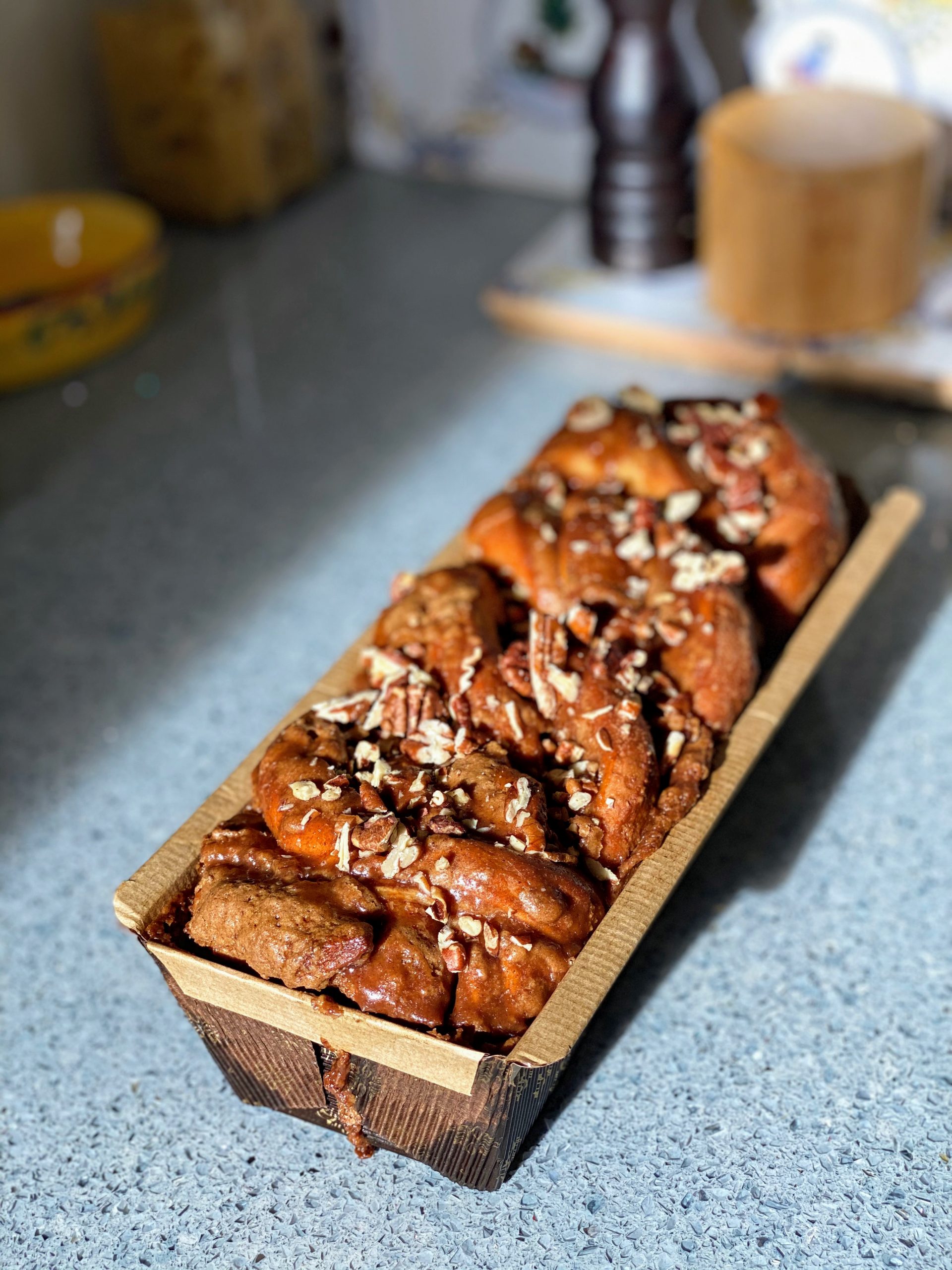 Cinnamon Toasted Pecan Babka
Notes
*Use whole milk, or if in a pinch, 2% milk. Anything less, and you will lose the benefit from the fats in the milk which add to both the flavor and texture of the babka.
**At this point, you can place the covered bowl, before letting the dough rise, in the refrigerator overnight. In the morning, continue with step 7. The dough may not have doubled in size in the refrigerator, but that is not a problem. After you have shaped the babkas and placed them in the pans in step 16, allow them to rise, loosely covered with plastic wrap, for 1½ to 2 hours, rather than 1 hour. 
Nutrition
Calories:
289
kcal
|
Carbohydrates:
37
g
|
Protein:
4
g
|
Fat:
15
g
|
Saturated Fat:
7
g
|
Trans Fat:
1
g
|
Cholesterol:
44
mg
|
Sodium:
98
mg
|
Potassium:
88
mg
|
Fiber:
2
g
|
Sugar:
20
g
|
Vitamin A:
363
IU
|
Vitamin C:
1
mg
|
Calcium:
48
mg
|
Iron:
1
mg