This post may contain affiliate links. As an Amazon Associate, I earn from qualifying purchases. For more information, please visit my Privacy Policy.
I was recently on a sourdough binge, so I accumulated lots of sourdough discard, mostly from developing my Fluffy Sourdough Challah. There are some great sourdough discard recipes out there for all sorts of things like pizza, cinnamon swirl bread, pretzels… But, this time, I wanted a sandwich bread. Hey, the heart wants what the heart wants — as does the stomach! Bob's Red Mill has a fabulous honey whole wheat bread on its site and its whole wheat flour packaging. A dear high school friend (hi, Robin!) altered that recipe a bit and made it even yummier! Working from that adaptation, I came up with this Sourdough Discard Sandwich Bread recipe.
While the original recipe and Robin's adaptation are both wonderful, sourdough discard adds a softness to this bread, giving it a longer "shelf-life". I tend to freeze my breads very soon after baking them if I know we will not be eating them all on baking day. With this bread, I left it on the counter for days, and it was just as wonderful 5 days later. (I'm sure it would have been just as good for another few days, but I can't get it to last that long to find out!)
All that being said, if you don't have sourdough discard, check out the Notes at the bottom of the recipe below to learn how to make this fabulous sandwich bread recipe without it.
This Sourdough Discard Sandwich Bread recipe makes a wonderful morning toast (I love it with strawberry jam), a fabulous peanut butter and jelly, phenomenal grilled cheese, and any other type of sandwich! Plus, with some whole grains, flax, and no processed sugar, it's actually quite healthy! Oh, and you can make this non-dairy, and it's just as good!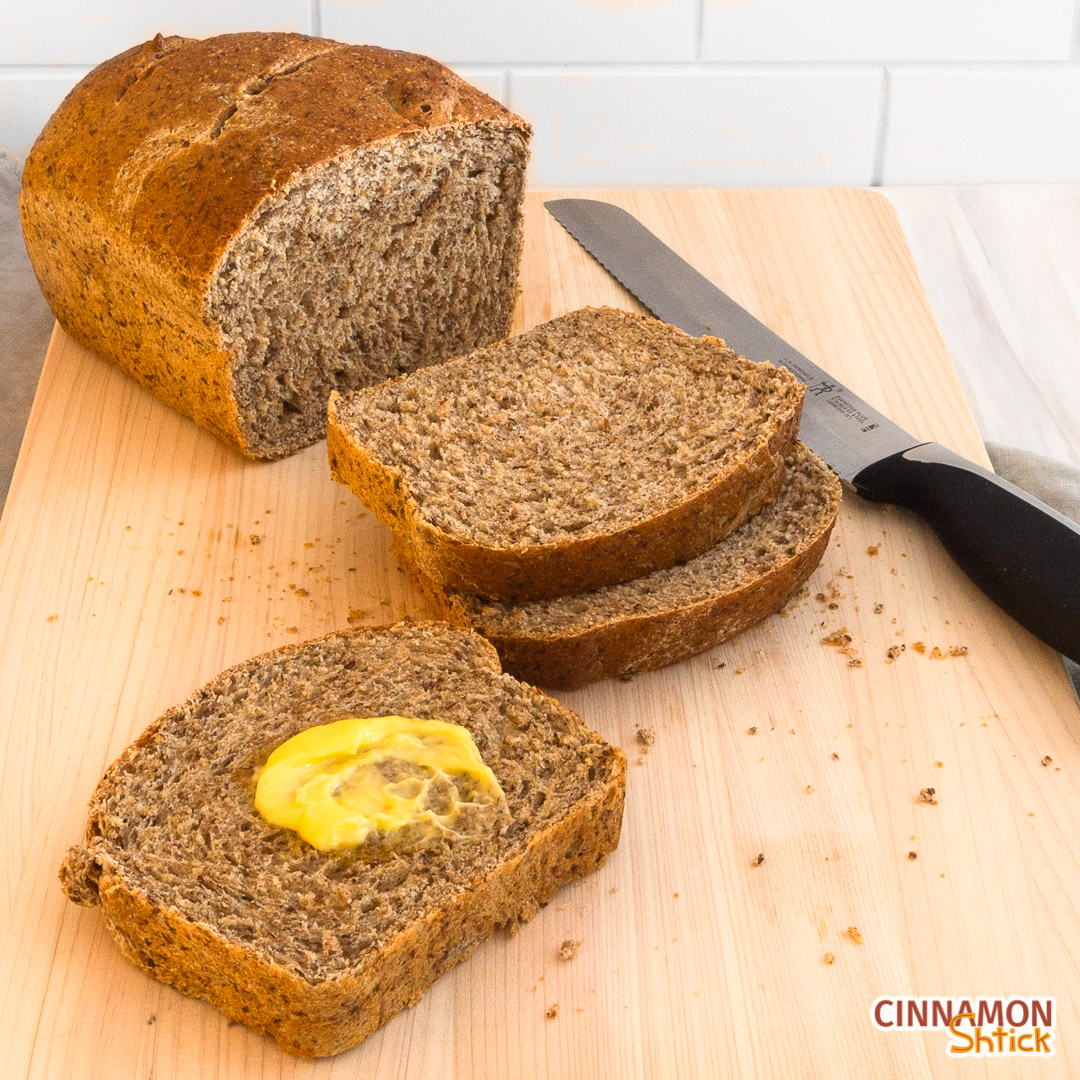 This is actually a very easy bread to make. Here a few tips for success:
1. A bit about yeast
If using active dry yeast, you'll need to add it to the warm water, give it a good stir, and let it sit for approximately 5 minutes until it gets foamy. If using instant yeast, you can simply add it to all the other ingredients. (Nerd alert: Approximately 25% of active dry yeast is actually dead, while 100% of instant yeast is fully active. Therefore, as a general rule of thumb, if a recipe calls for active dry yeast but you have instant yeast, use approximately 25% less.  Also, active dry yeast has a coating around each granule. Allowing it to sit in warm water dissolves that coating. Instant yeast has no coating and can be used as is.)
2. Kneading and when to add salt
This Sourdough Discard Sandwich recipe is so versatile that you can knead it by hand or with a mixer. I always knead my breads with a mixer because it is much easier, less clean up, and I can do other things while it's kneading, like gather and prepping the baking pans. If you don't have a mixer, no sweat! You can knead this dough by hand, but you'll want to keep your hands lightly floured without adding too much additional flour to the dough.
As with most yeast breads, we add the salt after the dough is fully mixed. We wait to add the salt because salt, when first combined with yeast (natural or commercial), can kill some of the yeast or slow the yeast development in the dough. Once the dough is formed, the yeast reacts much more kindly to the salt, and it actually helps the yeast develop.
3. Bulk rise
Once the dough is fully formed, shape into a ball, lightly coat a bowl with non-stick spray, plop the dough ball in the bowl, and cover with plastic wrap. The dough should double in size. In my kitchen, which is usually around 70°F, it takes about an hour and a quarter. If your kitchen is warmer, it will likely take less time, so check it at the one hour mark.
4. Shape and rest
This recipe makes two loaves, so it's best to weigh the total amount of dough and divide in half by weight. Shaping these loves is incredibly easy. No rolling pins necessary! Just pat the dough out into a square, each side the length of your baking pan. Fold the dough like a letter, pinch the seams together, and place it, seam side down, into the pan. Cover loosely with plastic and allow to rise another hour.
Don't want loaves? Make rolls! I take anywhere from 100 g. to 120 g. of dough and roll them into individual balls. Place on a parchment lined baking sheet a few inches apart, cover loosely with plastic and allow to rise another hour. These rolls puff up nicely and make for great sandwiches!
5. Bake
When baking, stick with the baking instructions from the original Bob's Red Mill recipe. Preheat the oven to 425°F a half hour before it's time to bake. Just before putting the loaves in the oven, slash the tops a few times with a sharp knife or a lame (if you have one). If you're making rolls, you don't have to slash them. Once you put the loaves (or rolls) into the oven, reduce the heat to 375°F. The initial burst of heat helps the bread rise.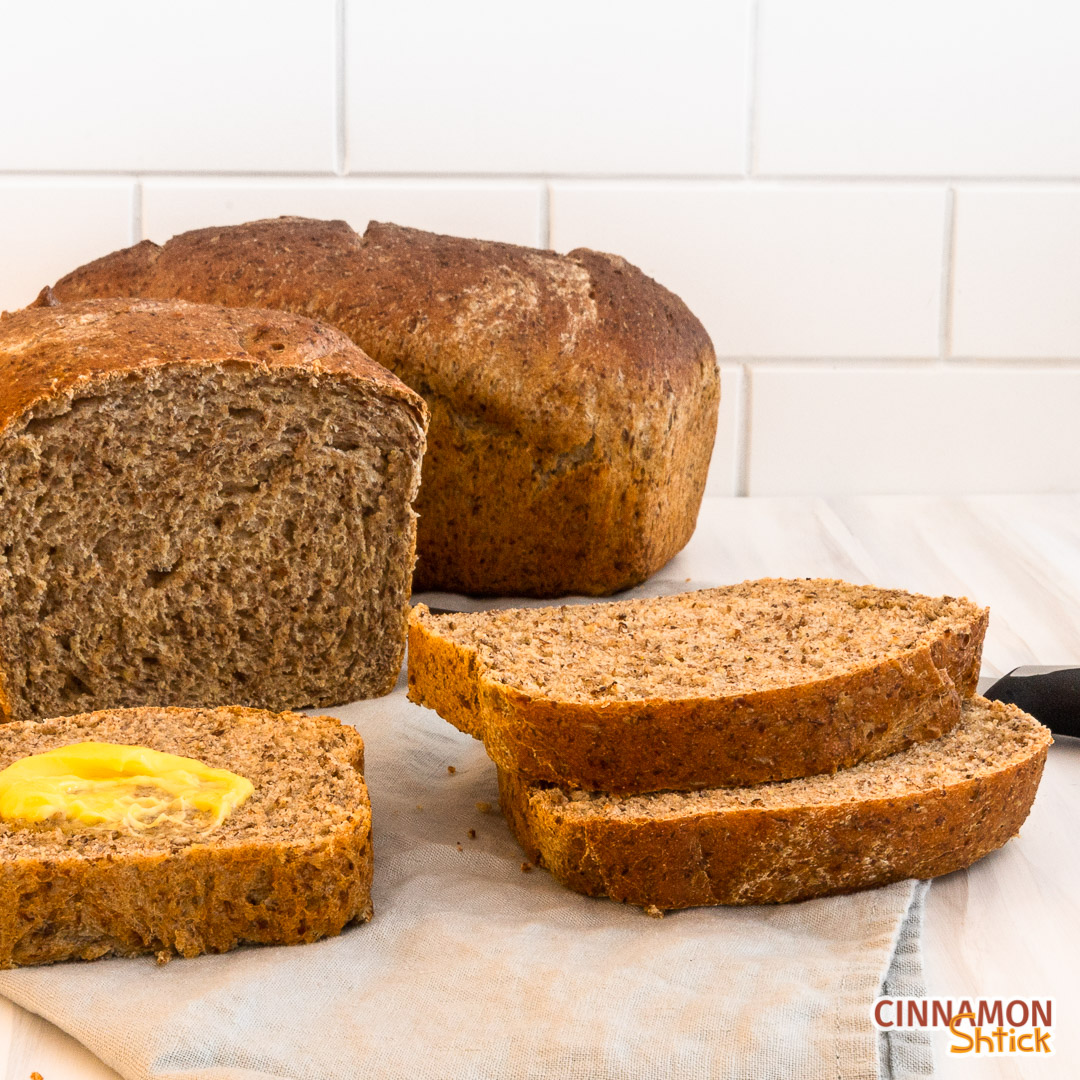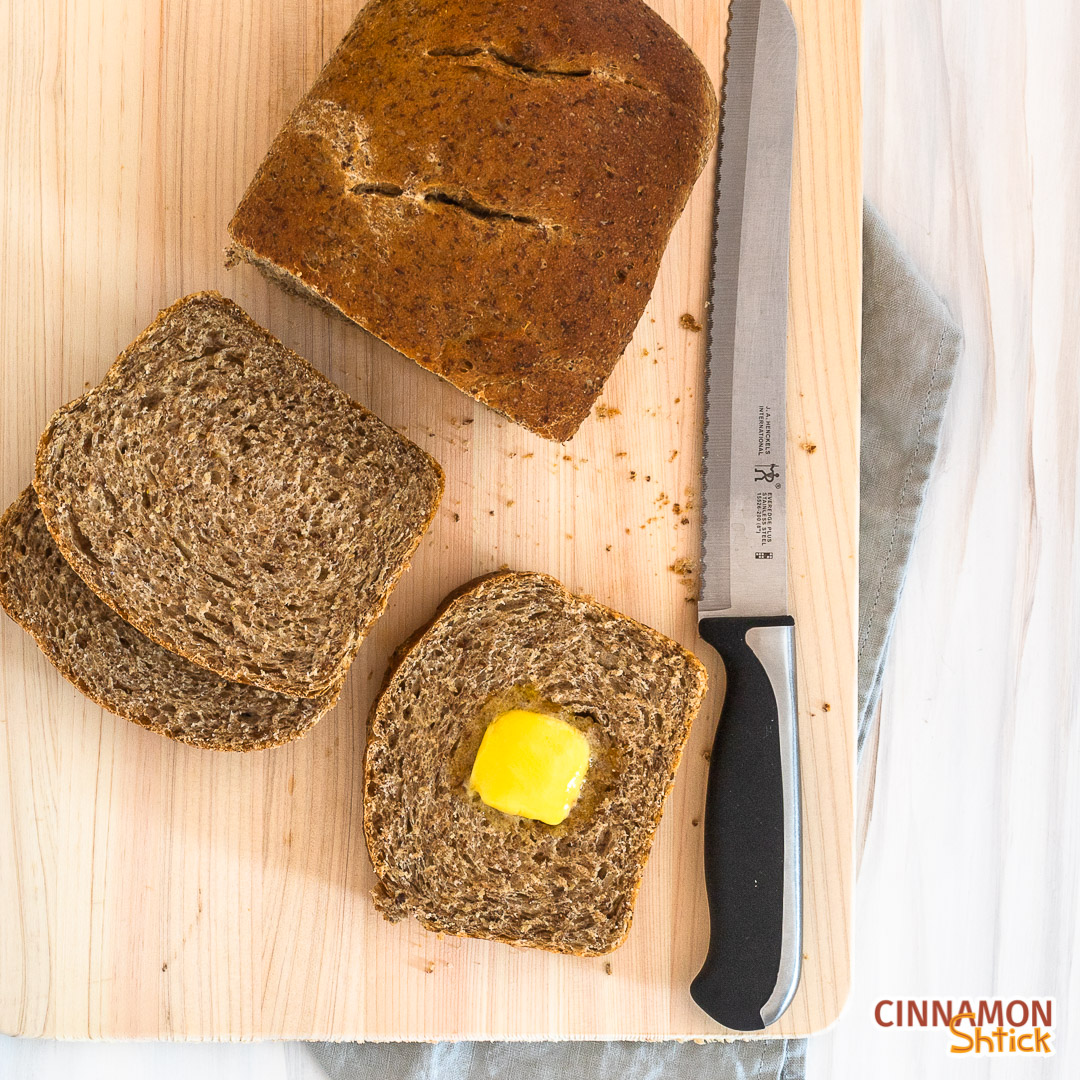 Sourdough Discard Sandwich Bread
In addition to whole grains, this bread has flaxmeal and sourdough discard, making it healthy, long-lasting, and downright delicious. Oh, and it can easily be made dairy-free. (Adapted from Bob's Red Mill.)
Ingredients
122

grams

warm water, between 105°F to 110°F

(½ cup)

7

grams

active dry yeast or instant yeast*

(2¼ teaspoons)

226

grams

sourdough discard

(1 cup)

245

grams

milk, at room temperature; for dairy free, use oat milk

(1 cup)

85

grams

honey

(¼ cup)

2

Tablespoons

oil

(olive oil or any neutral oil, such as vegetable, canola, sunflower or grapeseed)

112

grams

ground flaxmeal

(¾ cup)

304

grams

whole wheat flour

(2¼ cup)

187

grams

all purpose flour

(1½ cups plus 3 teaspoons)

17

grams

fine sea salt; table salt also works

(1 Tablespoon )
Instructions 
If using active dry yeast, sprinkle it over warm water, stir and allow it to get foamy, approximately 5 minutes. (If using instant yeast, you can just mix the yeast in, and the warm water, with all the other ingredients in the next step.)

Add discard, milk, honey, oil, flours, flaxmeal, whole wheat flour and all purpose flour. If using a mixer, knead on medium speed approximatley 5 minutes. (If kneading by hand, it will take a couple minutes longer.) Reduce the mixer speed to low and slowly add in the salt. Continue kneading approximately 2 minutes. The dough should be smooth. Form dough into a ball and place into a lightly greased bowl. Cover with plastic wrap and allow it to double in size for 1¼ to 1½ hours.

Lightly coat two 8½" x 4½" pans. De-gas the dough by folding it onto itself. Divide the dough in half, preferably by weight. Cover one half with plastic wrap while you shape the other half. Flatten the dough to a square, approximatley 8½" x 8½". Fold the dough like folding a letter, pinching the seam to close it. Place the dough into one of the prepared pans, seam side down. Repeat with the remaining dough. Cover loosely with plastic wrap and allow to rise for an hour. Meanwhile, preheat the oven to 425°F.

Just before baking, slash each loaf three times. Place in oven and immediately reduce the heat to 375°F. Bake for 35-40 minutes, until the tops are deep golden brown. Remove from pans immediately and allow to cool on wire rack.
Notes
*If using instant yeast, decrease the amount of yeast to 5 grams.
To make without sourdough discard, increase the water to 235 g. (1 cup) and the all purpose flour to 300 g. (2

½ cups).

This recipe also makes wonderful rolls. When shaping, take approximately 100 g. to 120 g. of dough, form each into a ball and place on parchment lined baking sheet, several inches apart from each other. There's no need to slash the rolls. 
Nutrition
Calories:
133
kcal
|
Carbohydrates:
22
g
|
Protein:
4
g
|
Fat:
4
g
|
Saturated Fat:
1
g
|
Trans Fat:
1
g
|
Cholesterol:
1
mg
|
Sodium:
281
mg
|
Potassium:
110
mg
|
Fiber:
3
g
|
Sugar:
4
g
|
Vitamin A:
18
IU
|
Vitamin C:
1
mg
|
Calcium:
30
mg
|
Iron:
1
mg